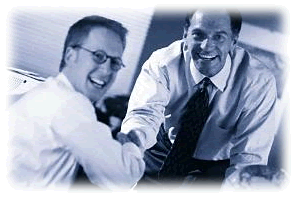 Clearly Connected™ is a team of experienced and knowledgeable professionals. We are committed to assist clients in technology decisions and enable cost efficient delivery of such technology and services.

We think beyond the traditional Value Added Reseller model. In today's challenging business environments we believe that Knowledge is the key differentiator enabling strong, long lasting, business relationships. This knowledge combined with Integrity and Superior service is the only true form of Partnership.
Application Development and Systems Integration — We assist clients with the design, build and management aspects of their transformation to an Open Source model for improved ROI.
Infrastructure and Systems Management — Plan, deploy, optimize and manage your complex, multi-vendor IT infrastructure.
IT Infrastructure Maintenance — Single-source services designed to help keep your multivendor environment operating at peak performance.
Networking Services — Our services can help you plan, deploy, optimize, manage and run your network infrastructure.
Disaster Recovery and Corporate Survival — Our infrastructure disaster management services can empower your company to remain in business with your data safe no matter what.
Sarbanes-Oxley Compliance — With Clearly Connected as your strategic partner, you can rest assured that your data and infrastructure are in full SOX compliance.
IT Performance Tuning — We offer a variety of services designed to test and improve the performance of your business infrastructure.
IT Outsourcing — Strategically partner with Clearly Connected to manage and operate your information technology systems.
Application Management Services — Our services help you manage your application portfolio to achieve maximum business value.
Asset Recovery Equipment Buyback — Making it easy to sell or recycle your unwanted network equipment and other IT infrastructure.
Packaged Application Implementation — We can manage and support your packaged applications from independent software vendors.
Technical Support — Keeping your systems up and running is a necessity, and Clearly Connected technical support services can help.
Security and Privacy — We can design and deliver the security architecture and infrastructure needed for trusted electronic relationships.
Data Storage — We provide support for your data and storage planning, installation, optimization, migration and testing.